Hosting get togethers can cause anxiety in even the most expert of entertainers. But it doesn't have to be intimidating. With the right furniture choices and styling accents, you can transform your living room into a warm and welcoming space for friends and family. We asked Aspen, Colorado-based interior design expert and co-owner of Della & Zella, Carrie Wolfer, to hook us up with tips on making your living room party-ready.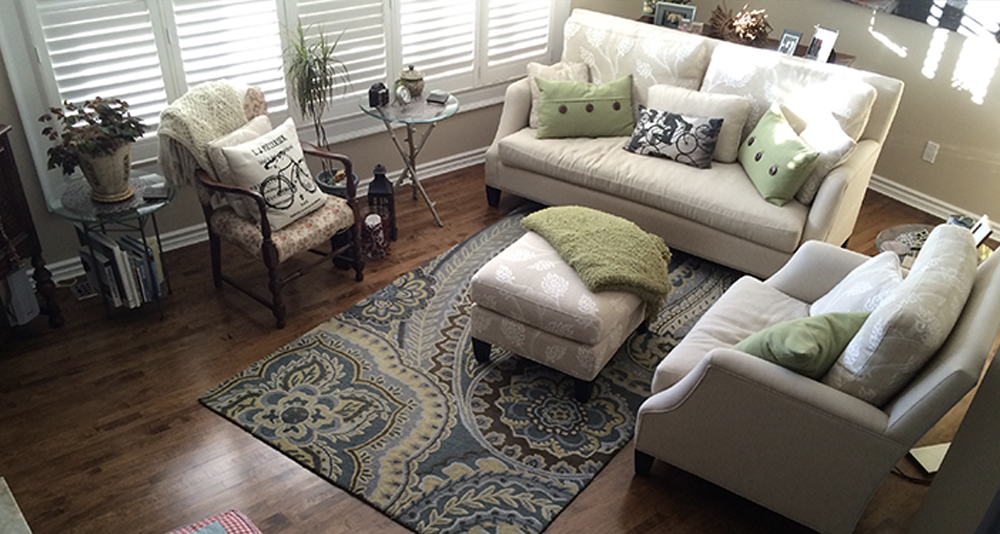 1. Choose multi-functional furniture
Tight on space? Consider investing in living room furniture pieces that do double or triple duty for optimal entertaining space. Try a plush ottoman that you can use to serve guests (just add a pretty platter on top) and extra seating, or a coffee table with concealed storage for pillows or blankets. Think of it as a two-for-one investment.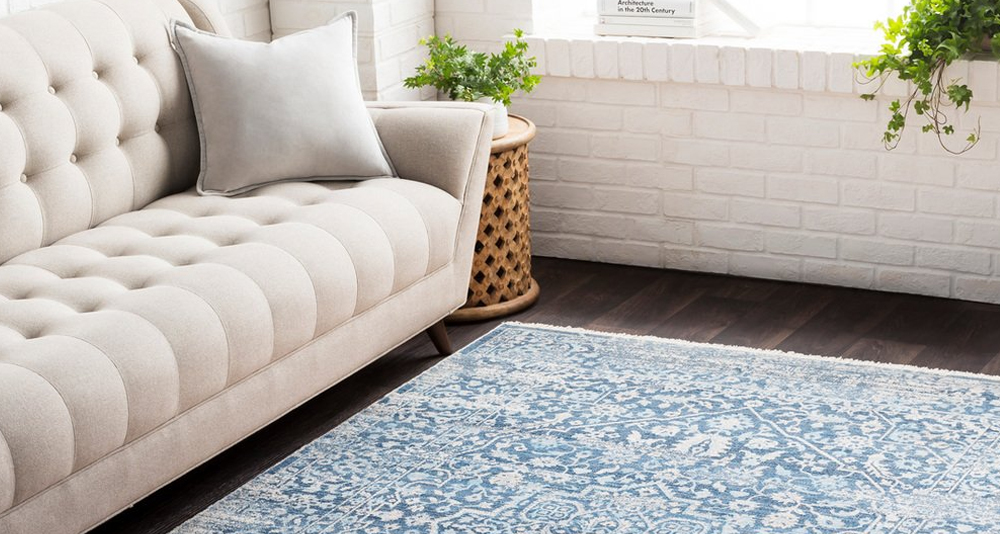 They anchor your design and add character and comfort to any room. Expert tip: Make sure the rug is large enough to fit beneath your sofa and chairs to help define the seating area. Wolfer loves this stain-resistant Moroccan inspired rug from Wovenly because of its neutral tones, understated tribal print, and thick, plush pile. "Moroccan rugs have become a mainstay in the design world. It feels like something you picked up on your travels, even if you've never left the country. They work well in both traditional or modern spaces, and add a lot of texture and warmth," she says.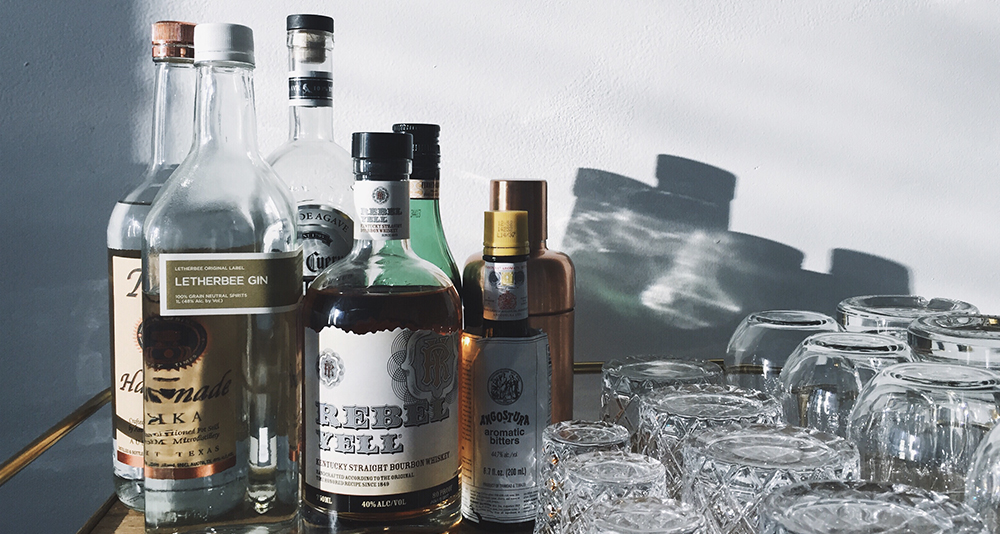 3. Invest in a bar cart
Impress guests—and keep them from congregating in the kitchen—with a mobile bar. Keep it stocked with bar essentials like mixers, basic boozes (vodka, rum, whiskey), tools like shakers and strainers, and a variety of glasses. Bonus: Guests can make their own drinks, which means less work for you.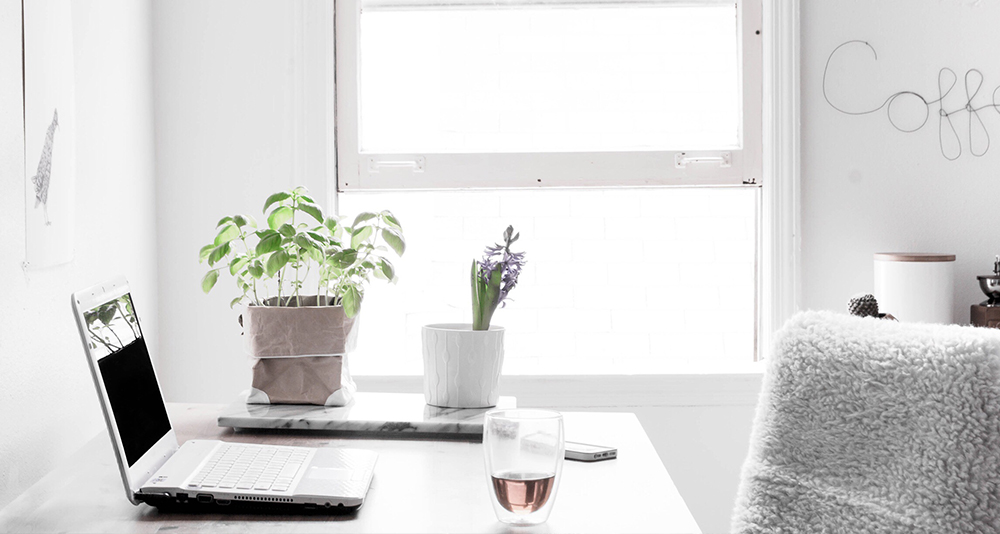 4. Bring in unexpected greenery
Plants and flowers freshen up your space and make it feel special for guests, but Wolfer encourages you to think outside the plant box. Sticking with mostly greenery like eucalyptus or aloe vera, which you can get from your local florist, or even hearty stems or branches from your backyard makes for an arrangement you can continue to enjoy long after the party is over, Wolfer says. "You also don't have to invest in fancy, expensive vases. Use any brightly colored, unique vessels you have — coffee mugs, water pitchers, or tall glasses." And you just created a conversation piece. Who won the day? You did.