By Jack Ross
Although people come in all different shapes and sizes, some mattress companies haven't gotten the memo. A bed that appears to be one-size-fits-all often isn't made for all body types. But Awara is different.
Their mattress is made with strong, organic latex that can feel more supportive for heavier people. It's designed to contour your body with the right balance of cushioning and firmness. The result? Your spine can stay aligned and you sleep more comfortably. If you've got a fuller figure, here's why you should consider Awara.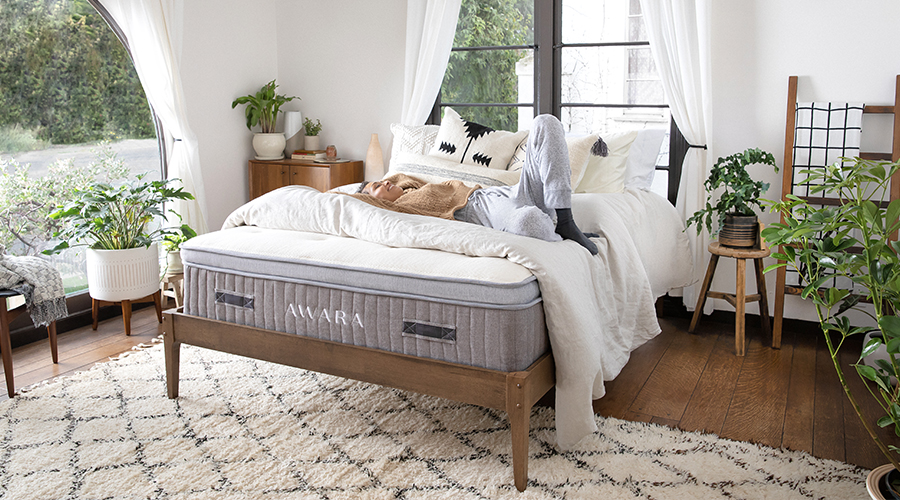 1. Latex is the Superman of mattress materials
As a natural material that comes from the rubber tree, latex is known for being strong, flexible, and durable. A mattress made from latex might be a good option for those who need a firmer feel and don't want to sink into a bed. Although no official weight limit exists for latex mattresses, Awara is designed with the highest standards and high-quality, organic materials. Super, like we said.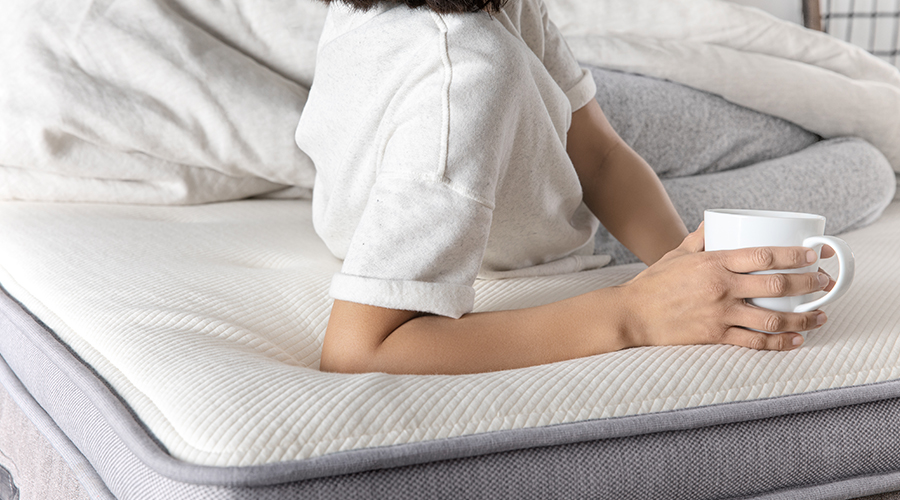 2. You won't sink into it
Unlike flimsy foam or old-fashioned coil mattresses, Awara is a 13-inch hybrid mattress made with multiple layers of latex and individually wrapped inner coils to give you even more support in any sleeping position. That means you won't have to side-roll out of a sink hole in the bed or ask your mate to help hoist you out (#embarrassing). No matter what your weight is, you can feel confident knowing that Awara is well-made.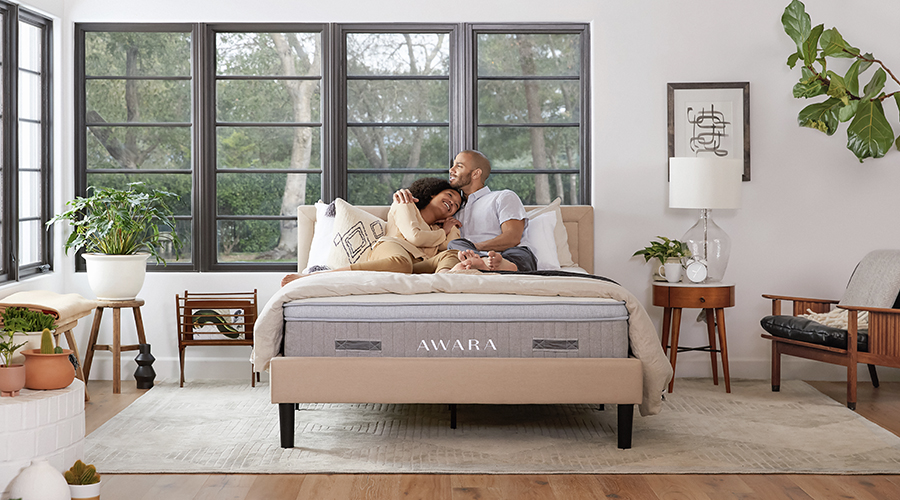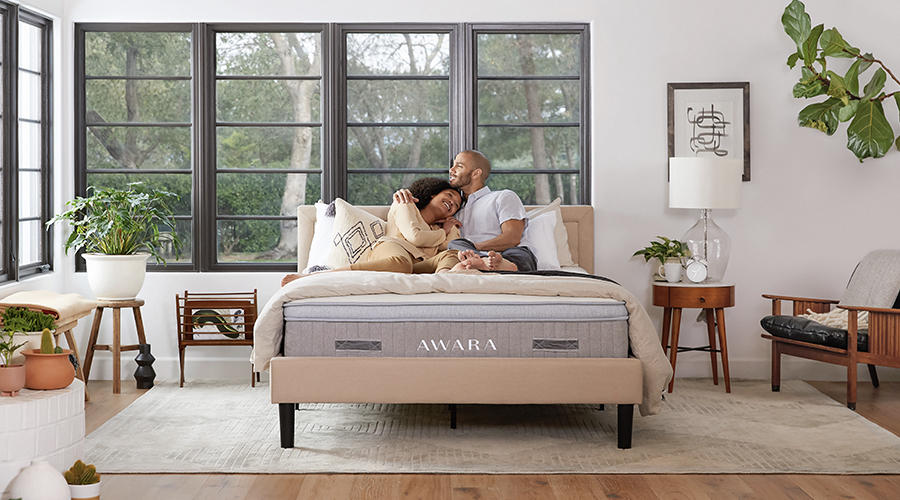 3. You won't disrupt your partner's sleep
When you're a little heavier, you might be more conscious about waking up your partner when you move. Luckily, Awara is engineered with individually wrapped inner coils that help reduce motion transfer, so your partner can remain undisturbed. What a relaxing concept.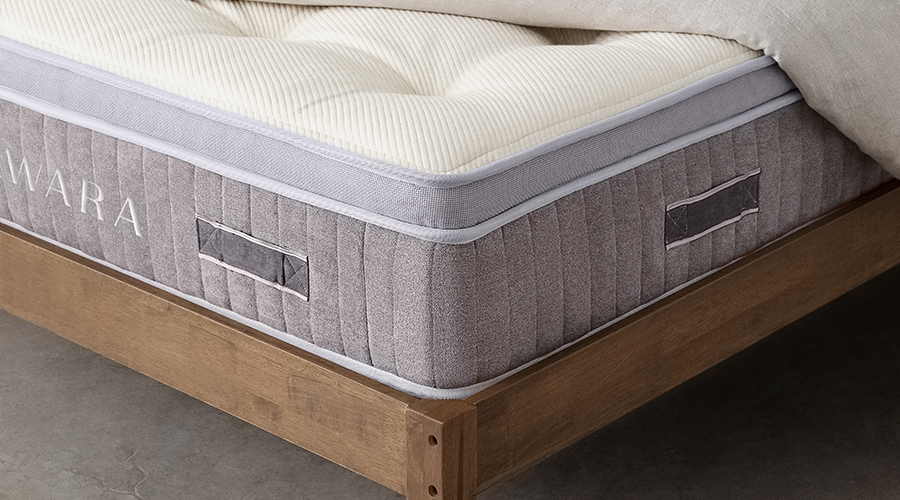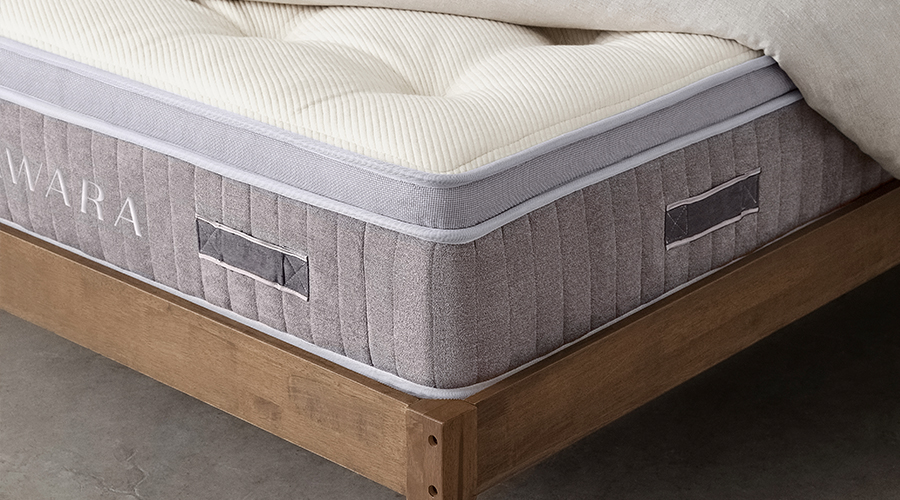 4. It's all about comfort
With a medium-firm feel, Awara cradles you with layers of body-hugging, organic latex, supportive inner coils, and a crazy-soft organic cotton and natural wool cover. Your bed might become the thing you can't wait to come home to (don't tell your partner).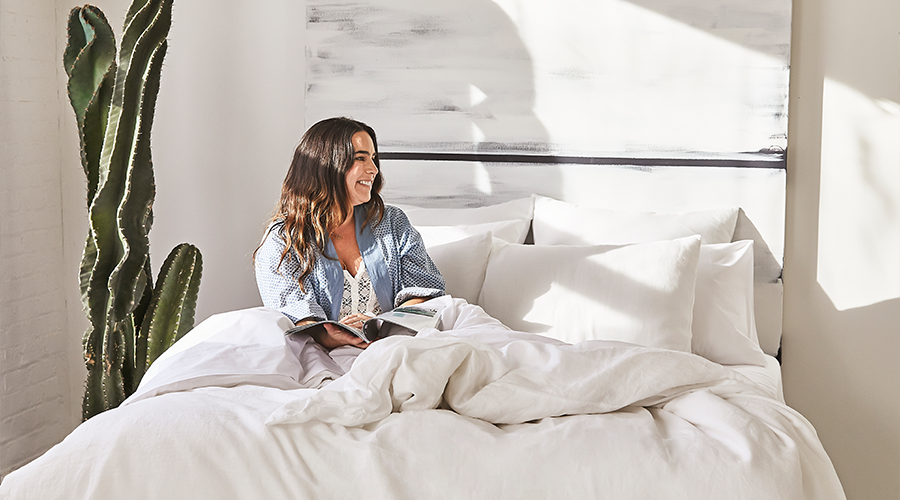 5. Awara is super-certified
If you're serious about sustainability, prepare to be impressed. Awara is certified by Global Organic Latex Standard (GOLS); that means it must contain more than 95 percent organic raw materials. It also has a Global Organic Textile Standard certification, which ensures the cotton in the mattress is free from harmful materials and pesticides. Awara's latex is also certified by Eco-Institut, meaning it's not made with chemicals like VOCs, formaldehyde, and heavy metals. And to really show their eco-conscious commitment, Awara teamed up with ClimatePartner to plant trees every time you buy a mattress. Mother Earth would kiss you.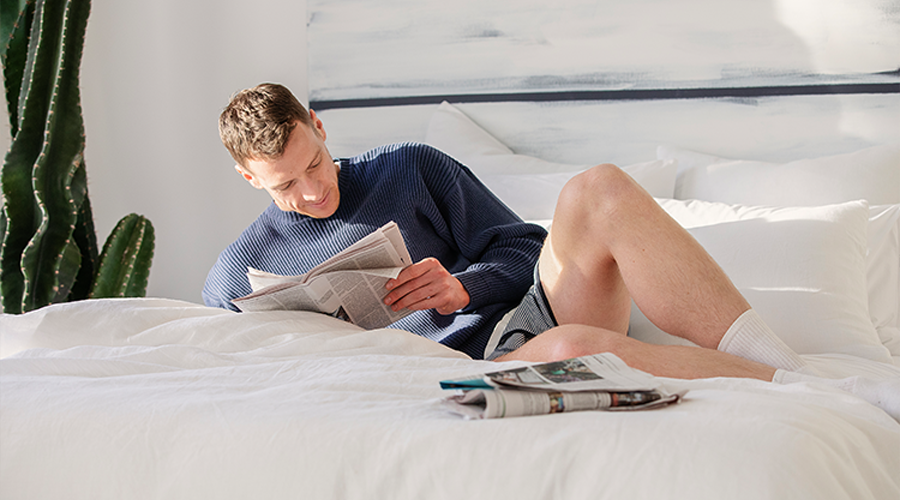 6. Awara has a Forever Warranty
If you notice any sagging or structural defects on your Awara, they'll fix or replace it. Forever. They're committed to creating products that protect the planet from unneeded waste, and part of that is making sure another mattress doesn't end up in a landfill. Your Awara was designed to last for years to come and give you the best sleep possible, no matter what size you are.