Could beanbags – that staple of college dorm rooms and 1970s-era dens – be the next home décor trend?
Yes, and with good reason. Unlike the beanbag chairs of yesteryear, today's higher-end models, like the ones from Bundle, won't leave your legs sweaty from sticking to vinyl or spew pellets across the floor. Whether you're sipping a glass of cabernet or reading to your toddler, a beanbag can bring a relaxed, modern vibe to any room. Use these styling tips to keep the look elevated.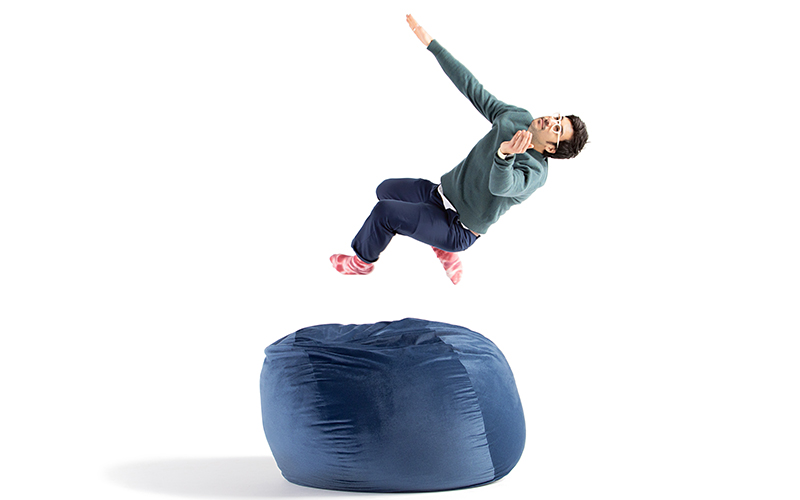 1. Color and fabric set the tone
Flower-power, neon vinyl beanbags are over. For a more sophisticated look, choose a cover in a neutral tone made from plush materials. Bundle's models come in blue, grey, and mocha colors. And the soft, brushed twill, seamless cover is stain- and water-resistant and machine-washable.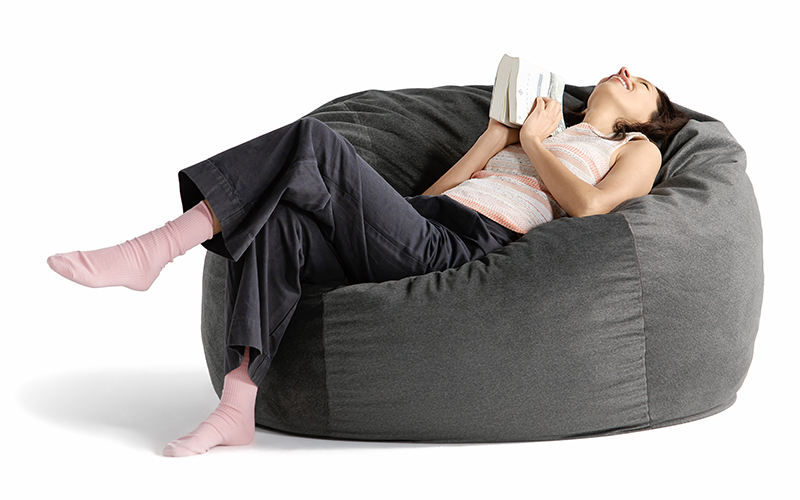 2. Treat it like real furniture
Think of your beanbag as a legitimate chair or loveseat that's suitable for the living room. It should be comfortable for family and guests and have a high-quality look and feel. That means you don't want a beanbag filled with actual beans. Instead, Bundle uses a unique, double memory foam interior, which gives the piece a sturdy appearance and supportive feel that also conforms to your body. Bonus: It arrives in an easy-to-unpack box, compressed, with the cover already in place. No set-up; no sweat.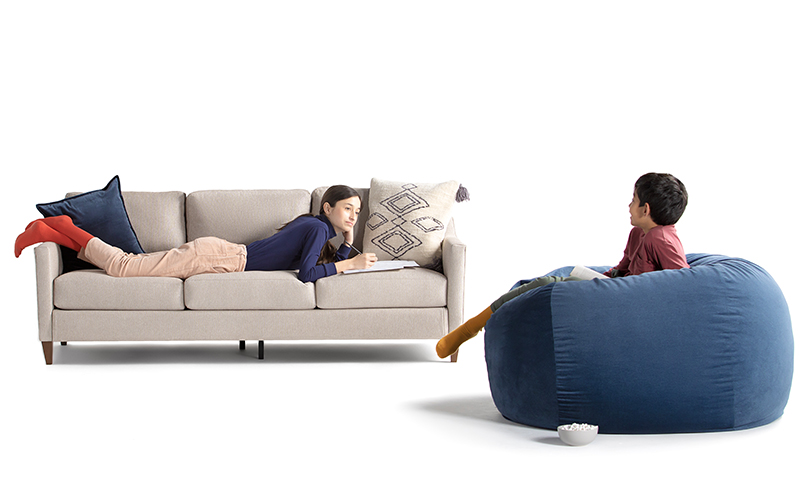 3. Pair it with other room decor
If you juxtapose a beanbag with structured pieces (think: low shelving, square end tables, a wall of rectangular prints), you'll end up with a hip, geometric look. You can also drape a solid-colored beanbag with a textured, patterned throw blanket, or position it near a wall tapestry or painting for an artsy look. Another idea: Place a beanbag between two taller pieces, like upright bookshelves, for major design impact.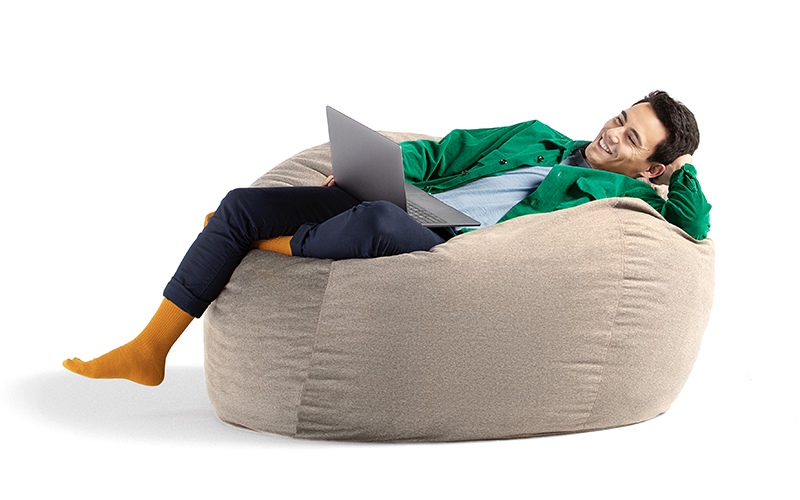 4. Use more than one for a trendy look
If you have multiple beanbags, not only will you nix arguments about who gets dibs on it, you'll also have more decorating choices (and with Bundle's 60-day trial period, what do you have to lose?). Set two beanbags on either side of a fireplace or against a wall with a floor lamp in between to create a cozy conversation nook. Or place three beanbags in a circle with a low table in the middle to create an irresistible gathering pit. Everyone will forget about your sofa.