By Charlotte Latvala
Rugs take a lot of abuse—we walk, sit, eat, sleep, and play on them daily. Accidents are bound to happen. Before you know it, your once-beautiful rug can start bringing down the look of your room. Wovenly can help. With free shipping and returns, a 60-day in-home trial, and tons of gorgeous rugs in every style, life's snafus—like the ones we list below—can turn into design inspirations.
Join the fastest growing design community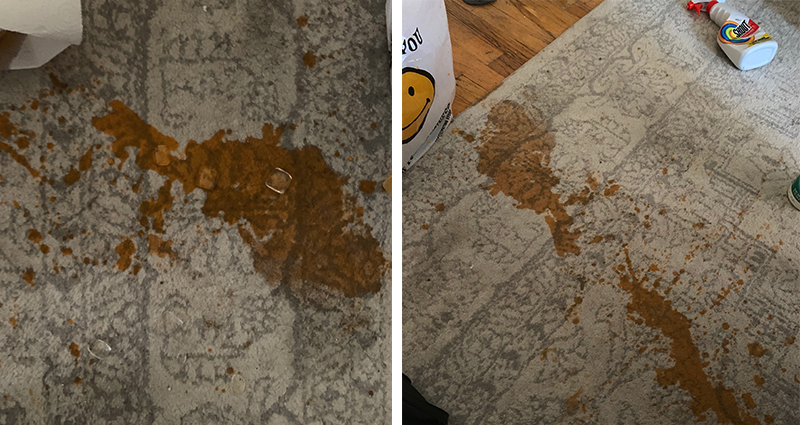 Image Credit: Maureen Cooley
1. The Thai iced tea spill
You're seconds away from enjoying a tasty Thai iced tea. Suddenly, your cat jumps on the coffee table, spilling your tea onto your vintage cream-colored rug. You scream; the cat prances away; and you spend the next hour rug-scrubbing. Heartbroken, you text a coworker who responds by saying, "That's why I prefer dogs." Don't cry over spilled Thai iced tea. Wovenly will make it better.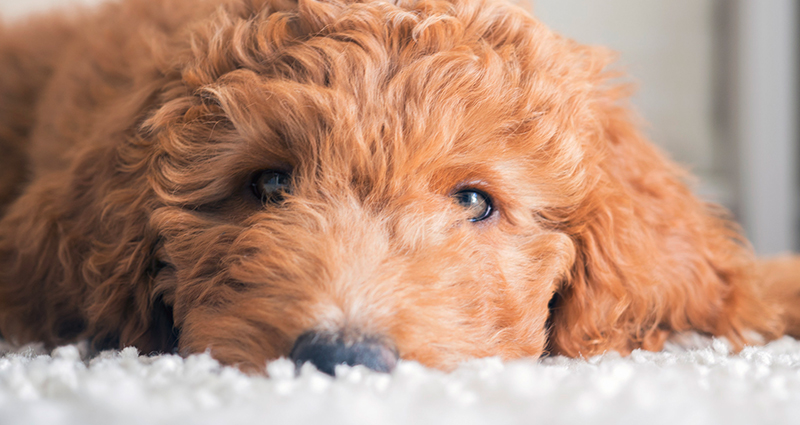 2. Your rug becomes a chew toy
With their sharp nails, ever-shedding hair, and odors, rugs take a special beating from our furry friends. Like if your puppy prefers teething on your living room rug, instead of the 12 bones you bought. Or maybe the texture of your hallway runner feels like your cat's litter box, and he always gets confused. Before you get a new Wovenly rug, work on training your pet.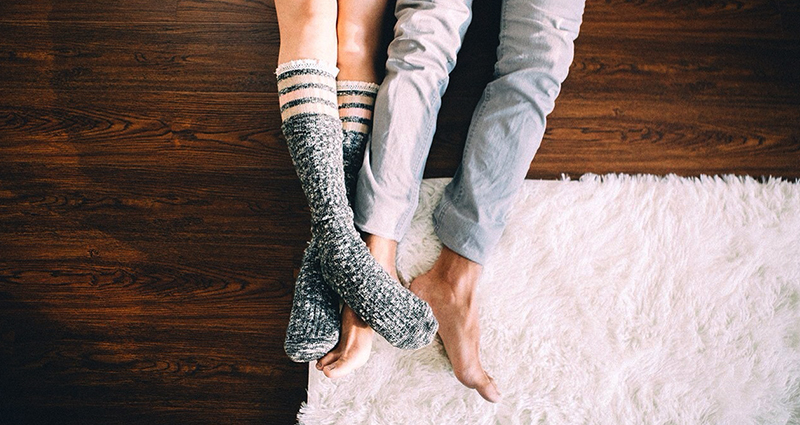 3. The rug reminds you of your ex
Every time you look at the repeating pattern of squares and circles in your old rug, you hear your ex mansplaining alien geometry conspiracies. Guess what? That rug is not worth keeping when you can replace it with the snazzy boho look he hated. We call that "revenge by design."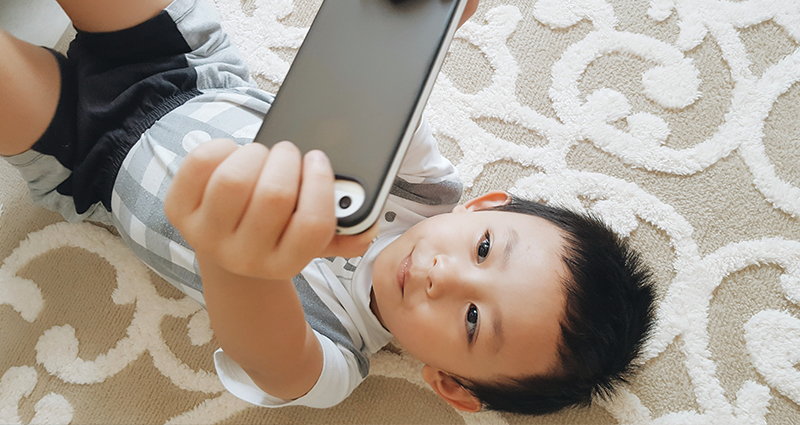 4. Your toddler got "creative"
As much as you want your child to develop fine motor skills and creative expression, your shag rug shouldn't end up with a faux hawk haircut. Your move: Stash all scissors out of site, and give the little one a matching faux hawk haircut.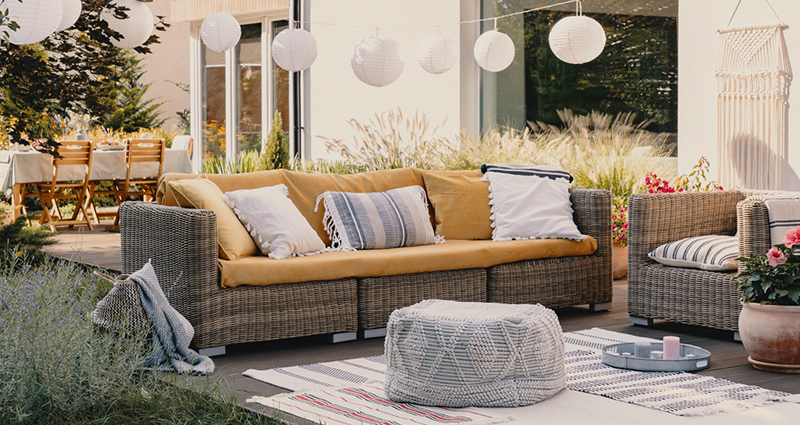 5. You didn't prepare for your painting project
Dad always said to put drop cloths over everything before you start painting. You didn't listen, and now the splattered rug has to go in the basement. Luckily, you can order an even prettier one from Wovenly to go with your freshly painted walls. Lesson (almost) learned.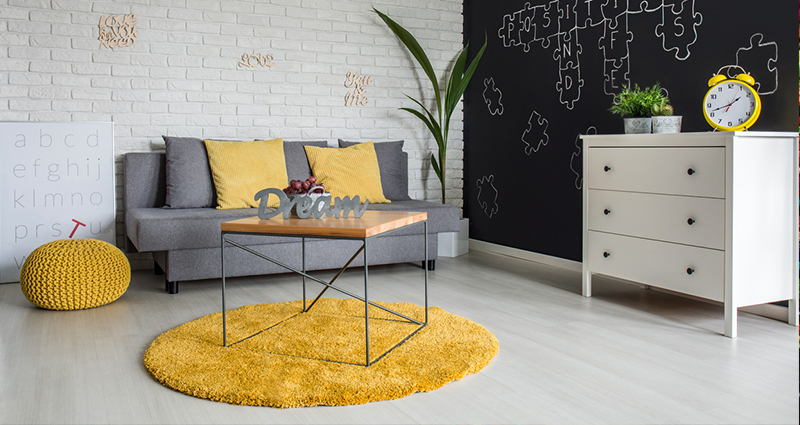 6. You helped your kid make posters for her lemonade stand
That's wonderful for bonding time, but not so good for your permanently stained rug. Look on the bright side: You're raising an entrepreneur, starting a family business, and getting a new colorful rug from Wovenly inspired by lemonade.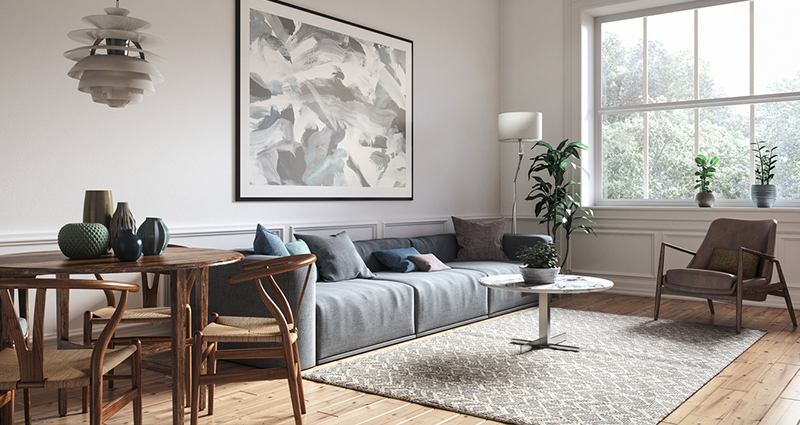 7. Your brother mistook your vintage rug for an old towel
And he used it to sop up the oil under his leaky car. Admittedly, the rug was threadbare and looked somewhat like a towel (or that's what you're telling yourself). But hey, at least he offered to pay for a new one. Direct him to the Wovenly site, where he can scoop up a gorgeous replacement at an affordable price with free shipping and returns.