Even if you're on a social media diet (for the summer, of course), you can't help but spend way too much time binge-pinning Pinterest photos to your bedroom inspo board. But some ideas may need to be, shall we say, modified for real life. These nine bedroom designs would make us want to sleep on the couch.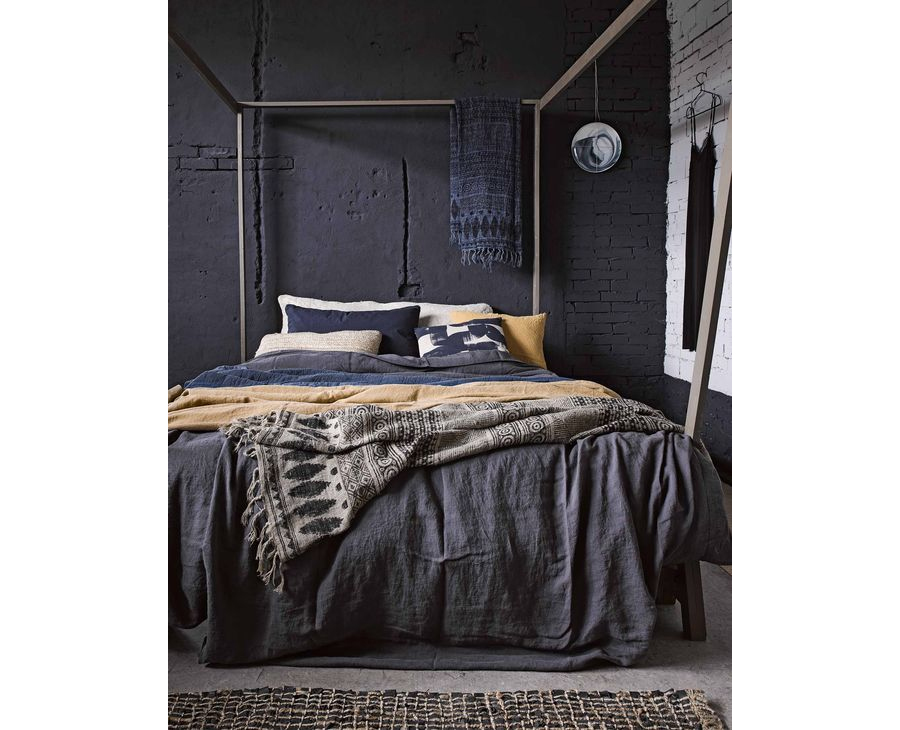 Dark walls have been trendy for a while. But a room suffused in dark blues, greens, and black can feel like an especially gloomy version of Gotham City. Best to do one dark wall as an accent color, and keep the other walls neutral shades of grey or beige (pure white is too stark). Stick to light-colored bedding to keep the space feeling airy and sophisticated.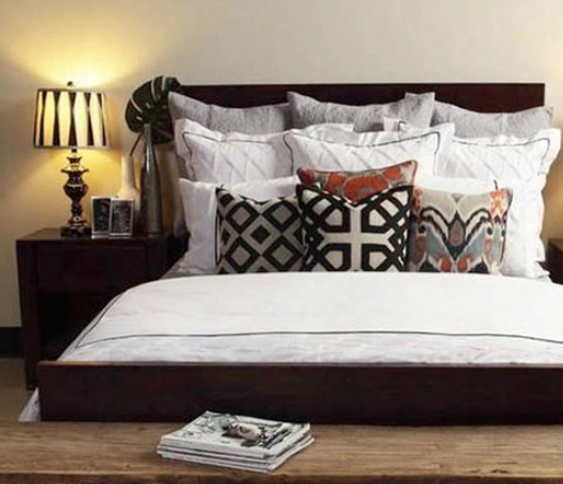 Image Credits: housely.com
A few accent pillows on the bed can make the room feel elevated. But when the number of pillows reaches the double digits, it's more crowded than cozy. Unless you're stowing reinforcements for the ultimate pillow fight, less is more.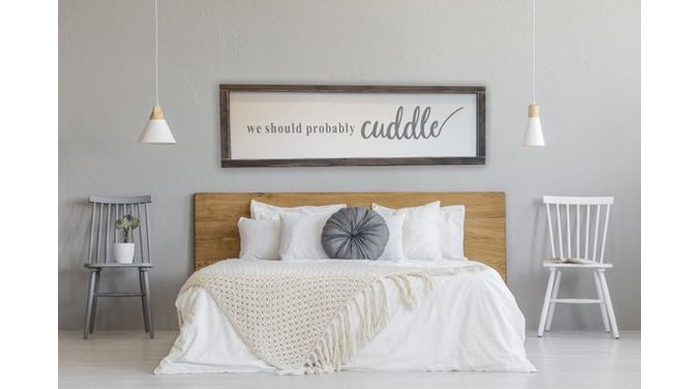 Yesterday's trend is often today's cliché, and the farmhouse staple of motivational word art is gone with the wind (even realty experts agree!). And does anyone need a reminder to cuddle?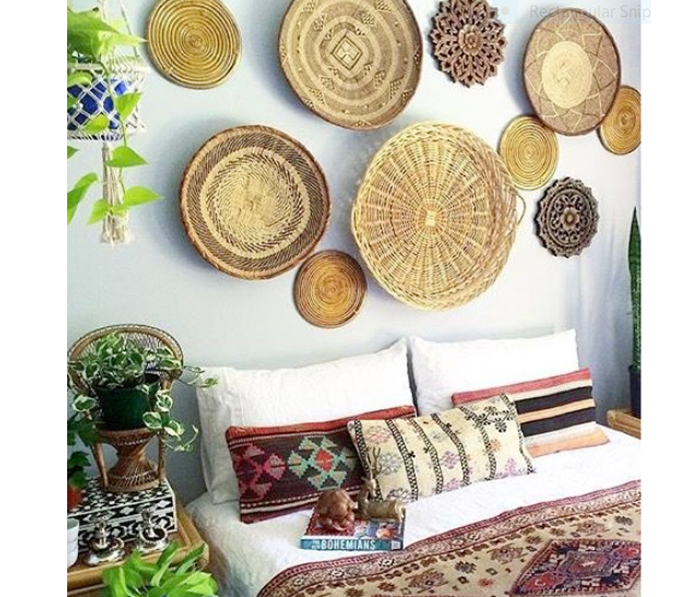 We love handwoven baskets as much as any stylish storage queen, but a cluster of them hanging over the bed can feel like a wall installation gone weird—and an excuse for hoarding. A better idea: Whittle down the number of baskets to one or two amazing ones, and pair with mirrors, prints, and other wall décor (except word art—see #3).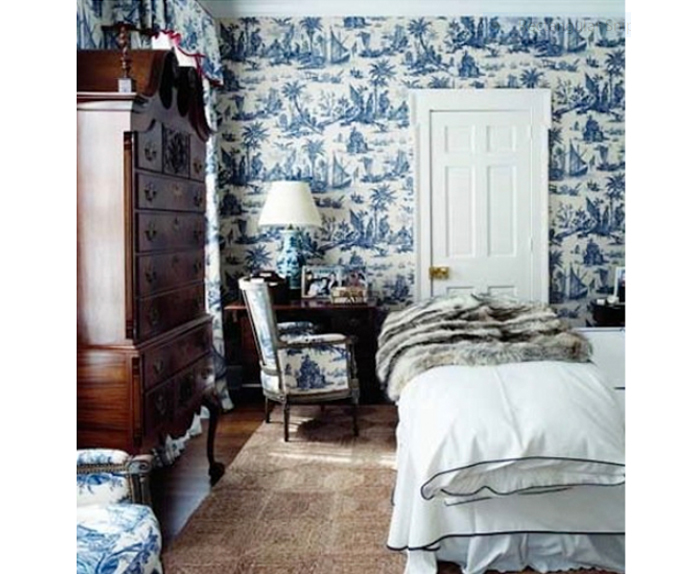 Image Credits: bobvila.com
Some people adore wallpaper; others think it's an abomination. Even if you're a fan, think twice before choosing wallpaper with a VERY LOUD PATTERN. Remember, you have to sleep in this room, preferably without a design-induced headache.
Image Credits: elledecor.com
6. 17th Century Circus Canopy
If this canopy is part of your opening act before the lions run through a ring of fire, fine. However, if you're aiming for a Baroque period look (we're just guessing here), instead of doing the red-velvet-and-gold-fringe-thing, drape sheer red linens overhead, and install a chandelier with gold accents.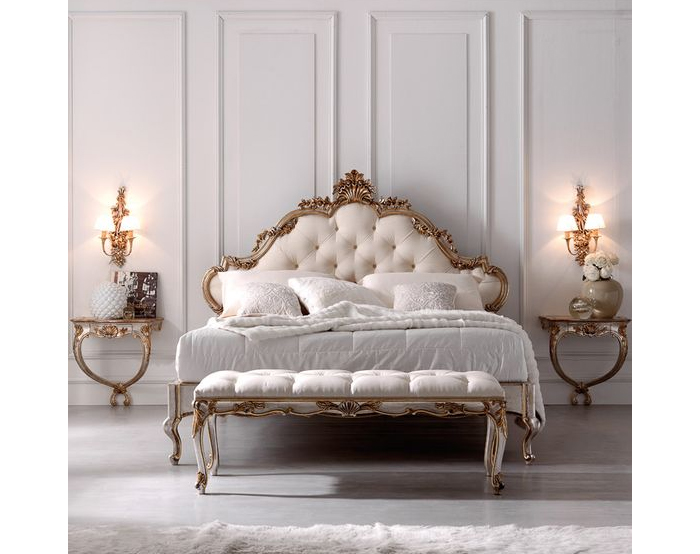 7. Overly Ornate Furniture
We're all for over-the-top touches, but you must know when to apply restraint. Having more than one lavish piece in a room takes the look from eclectic to garish. Glitzy items actually have a bigger impact paired with furniture that's more understated.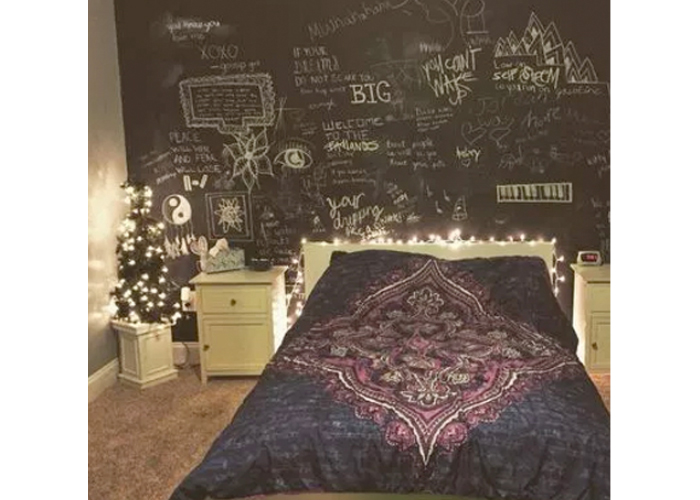 Image Credits: decoratoo.com
Yes, chalkboards work in a playroom room for practicing ABCs and in the kitchen for crowdsourcing grocery lists. For a grown-up bedroom? Not so much. Do you really want chalk dust falling on your face while you sleep? If you're going for a Boho vibe, which appears to be the goal here, replace the chalkboard with a wall tapestry, like this chic charcoal and white rug from Wovenly. Bonus: No erasers get lost in your bedding.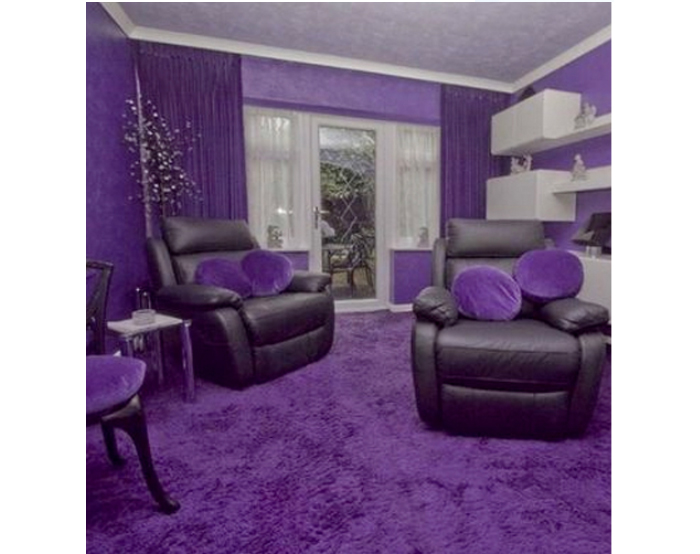 Image Credits: curbed.com
Unless your name is Prince, try to stay away from an all-purple (or all-orange, or all-green…) decorating theme. The novelty of the color will wear off quickly, and friends will probably go into shock when they come over (and they may not return). Stick with a few choice items in your signature shade, and save your social life.