In our never-ending quest to create serene sleep spaces, our bedroom décor has become a bit of a snore. We went in search of ways to buck boring design and level-up our style. Below, two design pros share their tricks for waking up a dull bedroom.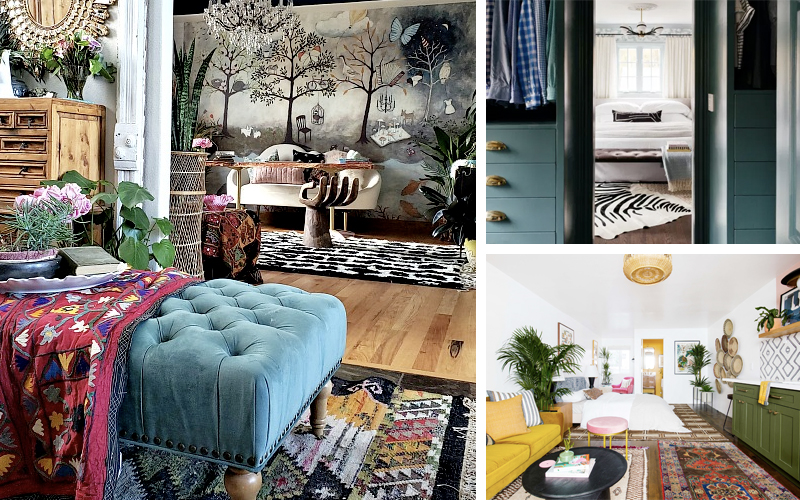 Reconsider the broad notion that neutral colors are the only restful color options. Instead, highlight hues that speak to you, says Marie Lacote, Interior Decorator for Velvet Jungle Interiors and Havenly. "A well-designed bedroom should make you feel serene in your body, even if that room is bright red and full of neon colors. Calmness comes from feeling good and happy in a space."
If painting the walls feels extreme, add brightness with vibrant linens, a statement-making nightstand, or this orange and pink Oriental rug from Wovenly that'll liven up your floors in a snap.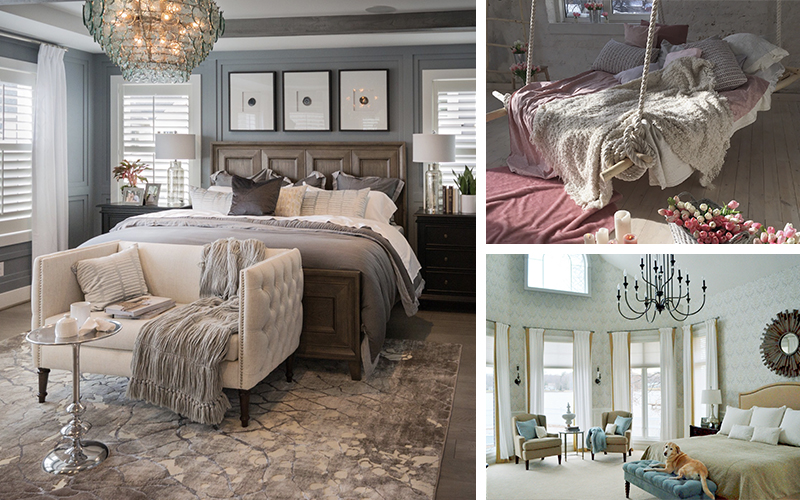 Maybe you've seen it on Instagram and thought, I can't do that to my ceiling. Not so fast. "The ceiling can be a fun place to add subtle texture and color with wood or wallpaper—yes, wallpaper," says Chanda Wahl, Interior Designer at Designer Interiors, LLC.
Lacote agrees. "I just finished a project where we wallpapered the ceiling; it's an unexpected and smart addition to a bedroom because you're actually going to be looking up when you're lying down," she explains.
Any wallpaper pattern, from floral to paisley or plaid, can work on a ceiling, Wahl says, as long as it doesn't dominate the rest of the decor. And you don't have to decorate the entire ceiling—consider papering a section over the bed or in a tray ceiling area.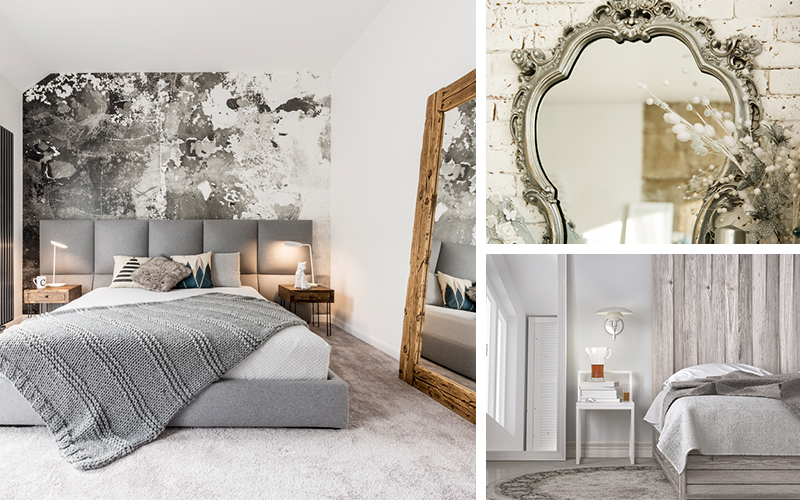 One dramatic decor idea plucked straight from the 80's: Mirrors, lots of them. "I think mirrors are underused in modern bedrooms," Lacote says. "Mirrored ceilings and whole mirrored walls need to make a comeback."
Versatile and functional, mirrors help magnify light and create a sense of depth in small spaces. For a more updated look, try putting up a gallery wall showcasing multiple mirrors in different sizes and shapes.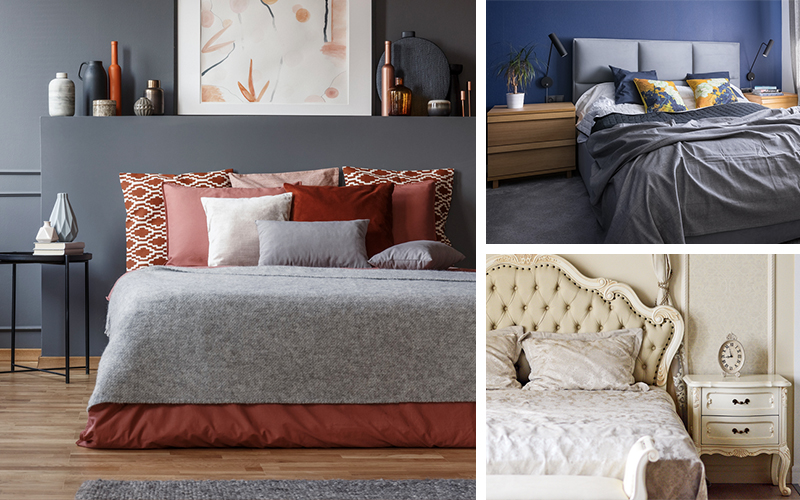 Go overboard with the headboard
We spend weeks researching the best eco-friendly mattress, and then give the bed frame and headboard two seconds of thought. That's a missed design opportunity! "I'm very into giant headboards at the moment," Lacote says. "The idea of a headboard that takes up the whole wall's length, all upholstered, is very appealing to me."
Wahl is also down for wild headboards. She's even used a picket fence, and she's got bigger ideas. "I'm excited to hang a double-wide metal gate as a headboard in my next bedroom design," she tells us. "It is currently taking up residence in a corn crib on the family farm."
Lacote recommends following designers from outside the U.S. on Instagram for diverse ideas. "Australia and New Zealand have some incredible designers that'll knock your socks off," she suggests. "And definitely check out pros from Spain, Russia, and Brazil who I think are at the forefront of the design revolution."