Have you ever laid your eyes on a gorgeous DIY project, which you wanted to try for yourself but then, quit, thinking that they are going to be either too tedious or too expensive. Well, my friend, the good news is that it has to be neither. Here are some extremely simple DIY ideas for your room decor projects that will totally amp up your space without burning a hole in your pocket.
Floating Bookshelf For Functionality And Elevated Decor
Why pay for built-ins when you can easily make your very own floating bookshelf? A plank of wood, a couple of nails, a drill, sandpaper, and you are set! A floating shelf is great for small rooms and can be efficiently used for placing a few books, of course, photo frames and daily nick-nacks.
Corkscrew Necklace Holders That Are Oh-So-Pretty!
Do you let your wine and champagne bottle corkscrews go to waste! Thanks to its sturdy yet light-weight material, you can actually create a pretty neat necklace holder! Fix them up on a sturdy box, paint it and you are good to go! This can be your weekend project.
Curtain Headboard For A Contemporary Decor Twist
Don't have the budget for a proper headboard? Or maybe you are in the mood for something creative? Well a curtain rod can help you get this fancy bed accessory. Ruffle it up with colors or go for the classic white and grey. You can actually use old stoles or scarves too. Simply braid it up and you are all done. It's easy-peasy.
A Ladder Used As A Cloth Hanger For A Rustic Element
Do you have an old wooden ladder that simply sitting in the attic? Well, repurpose it as a clothing hanger or someplace to hang your blankets. It is so easy. You can also give it a colorful makeover by painting over it too.
Wall Painting Antique Style Table For Regal Yet Quirky Element
Don't have the funds to buy a classic antique table? Simply paint one! Yep, you can fix a flying shelf on your wall and paint its royal caricature and the elegant legs on the wall just like in the picture. This will ensure you add that happy yet classy feel to your room without taking your bank balance for a ride! And, it's a unique concept. So, why not give it a try?
Reading Corner Just Like In The Movies
Don't have a room to make yourself a book den? Fret not! You can simply tie down some tapestry from the walls and cover a corner of your room with it to get that secluded feel. To make it comfier, add a blanket, some cushions and stack a pile of books. Et voila! Your reading corner is done in a matter of hours! Oh, and don't forget them fairy lights to brighten up your space.
Doormat Wall Art To Spice Up The Wall Decor
Have a doormat with some simple yet elegant designs? It does not have to be exquisite, just some simple patterns. Clean that mat, dip it in the paint shade of your choice and then simply stick it up against the wall! You now have wall art that looks like a million bucks.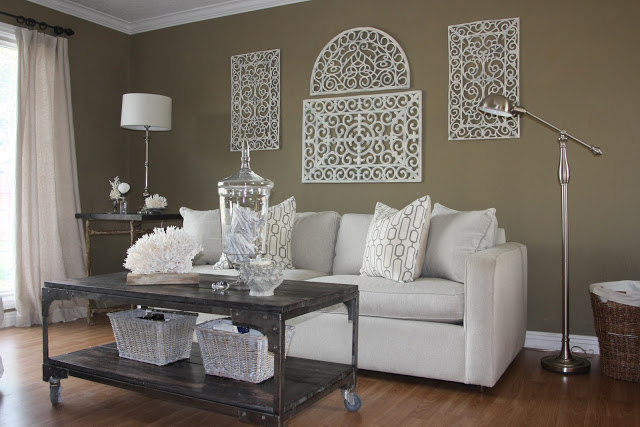 Estimated cost: $3-5
Time Taken: 1 hour – depending on the number of wall arts you need
Rustic Storage Ideas Using Old Suitcases
Lacking storage space or have old suitcases and you don't know what to do with them? Well, you can create side tables just like in the pictures. Looks gorgeous, doesn't it? Just take an old suitcase and you can either use an old table or even a luggage rack to put your table together. Otherwise, you can also use angle top plates and table legs to fix it.
Mason Jar Desk Lamps To Brighten Up Your Space
Have a mason jar? Have a light bulb? Have a switchboard? Ah, you are done! Yep! All you have to do is take a mason jar, you can paint it with acrylic paints as well to add the dramatic hue effect. You can stick paper fritters on the top for the extra feeling.
This is probably one of the most commonly made of all. All you need is a balloon, some glue, and a big ball of wool/yarn/strings. Wool gives that suede effect. Blow up the balloon to its maximum capacity, lather its surface generously with fevicol/glue, and wrap it up with the wool. You don't have to be specific about the pattern. Once dried, pop the balloon and you have your string lantern ready.
So go on, give these ideas a try!