Farmhouse decor has been trending for some time now and rightly so. And for you to replicate this suave decor, it's not a requirement that you live in the country. One can simply enjoy the benefits of this chic and classy (yes, farmhouse decor is chic and classy) decor without owning a farm or a barn.
Also, maybe one of the reasons why farmhouse decor with a contemporary twist has gained popularity these days is because it invokes a sense of comfort and nostalgia along with looking super gorgeous, which is universally appealing. So, we are here with a basic guide on how one can pull off farmhouse decor for living rooms in a way that it isn't just accessible but also stylish with rustic antiques and neutral colors.
Let's get started.
1. Stunning Chandelier To Give Your Living Room A Farmhouse Twist
Bring home that old school industrial charm to your living room with stunning chandeliers that are efficient and also gorgeous to look at. They don't cost much and enhance the whole decor of your living room. You can either opt for it to go in your living room and also above the dining table for a more exotic feel.
2. Exposed Ceiling Beams To Give Your Room A Rustic Angle
Exposed wooden ceiling beams are a great way to upgrade your space and add a farmhouse decor that you are so diligently looking for. You don't have to redo your whole home, but just the chosen areas. It can be your living room or your kitchen and it also creates an illusion of more space. So, if you have the budget, give it a try.
3. Brass Faucets To Give Your Taps A New Gorgeous Life
Old farmhouses once came with brass faucets in the kitchen and bathrooms. They not only look spectacular but add rich color to your space, giving it an almost regal look. If you have an open kitchen, go ahead with this makeover as it can elevate your entire living room.
4. Voguish Rugs To Beautify Your Floors
If you love Moroccan architecture or are a fan of rustic and regal looking pieces then this Aston rug could be the perfect decor piece to your living room space. With simple yet bold trellis patterns, this rug gives a luxe touch with slightly wavering viscose fibers.
5. One-of-a-kind Artwork That Gives Voice To Your Walls
Simply opting for a farmhouse look can make your space look bland. You need a touch of modernity to make it look more appealing. So, unveil some authentic contemporary artwork from budding artists for your living space at Uprise Art. From paintings, sculptures, photography to mixed media, and drawings, they have everything to ensure that your walls speak out loud.
6. Handcrafted Lighting To Illuminate Your Space And Add A Rustic Feel
Warm lights work really well in between the wood strips. Fixed into a nice organic sphere, this Urchin pendant-shaped lighting shell is sure to bring in the tranquil atmosphere that you have always wanted for your farmhouse living space. It also softens your room and makes it look elegantly beautiful.
7. Mix And Match Furniture To Make Space Look More Lively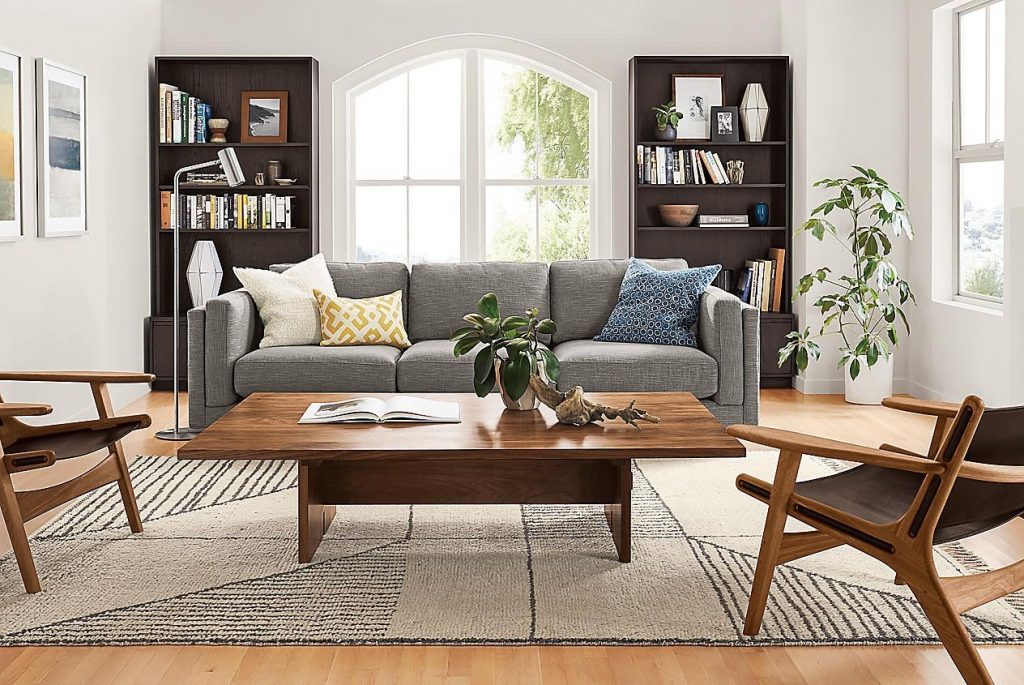 Furniture plays an important role in bringing your decor together. Don't go for a serious look. Instead, opt for a mix and match of things. For instance, a few wooden pieces, along with a colorful sofa will give it the perfect farmhouse twist, just the way you hoped for. Oh, and don't forget a touch of greenery.
8. Vintage-Looking Sofa That Guarantees Comfort And Warmth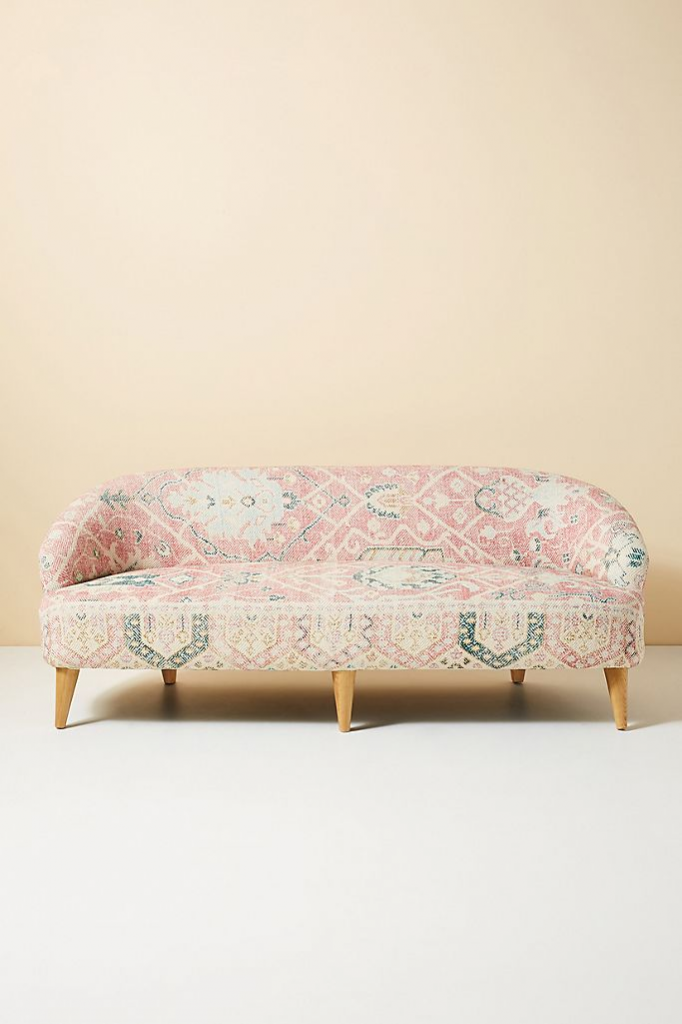 Like we were saying earlier, you need a rustic yet colorful three-seater and this piece does complete justice. With little yet strong oak legs and hardwood, this printed Simon sofa takes cues from the overdyed, intricate motifs of the conventional Berber carpets. On the other hand, the herringbone weave lends a greeting warmth to your entire living space.
9. Give Your Windows Life With Beautifully Designed Curtains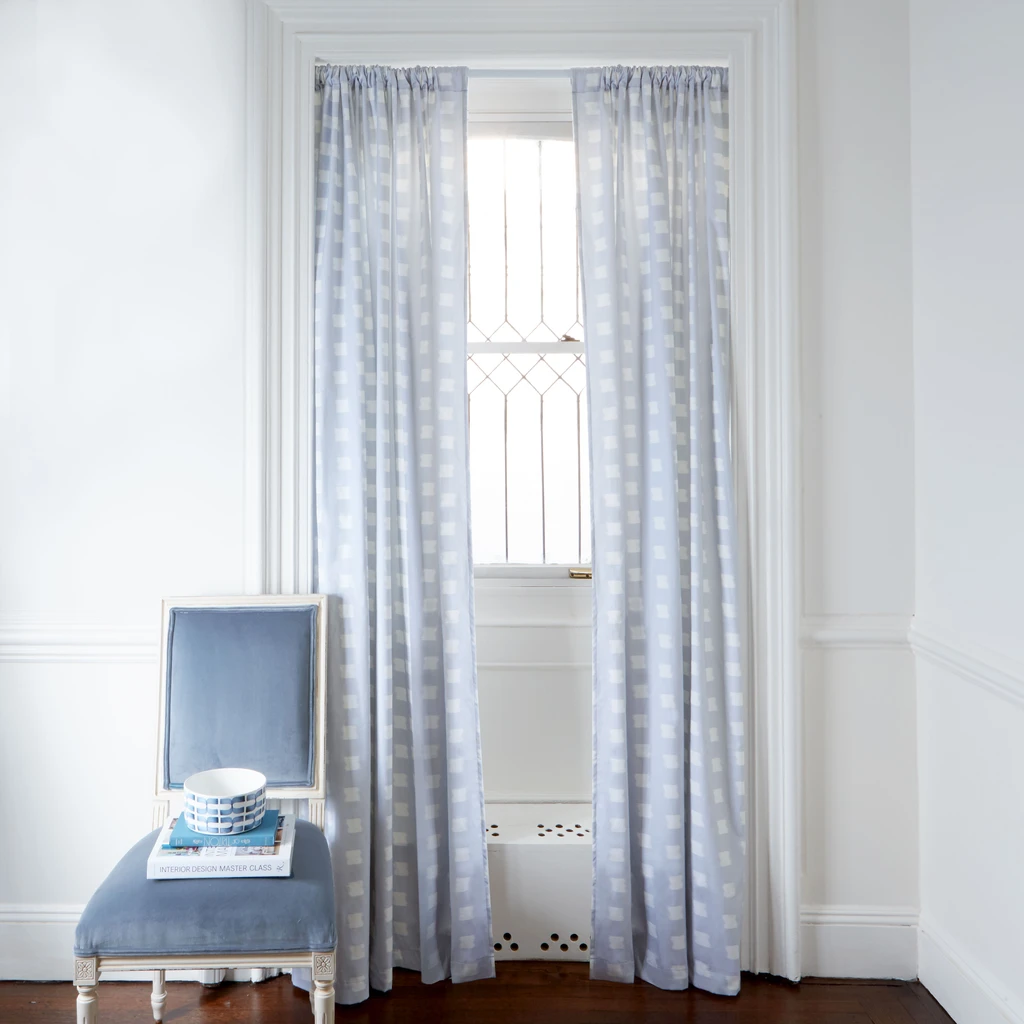 Curtains are more than just a large cloth piece. Like all other elements in interior design, even curtains play a key role in enhancing the overall aesthetics. So, dress your windows right.
10. Ceramic Tableware That Will Make Your Food Look Oh-so-good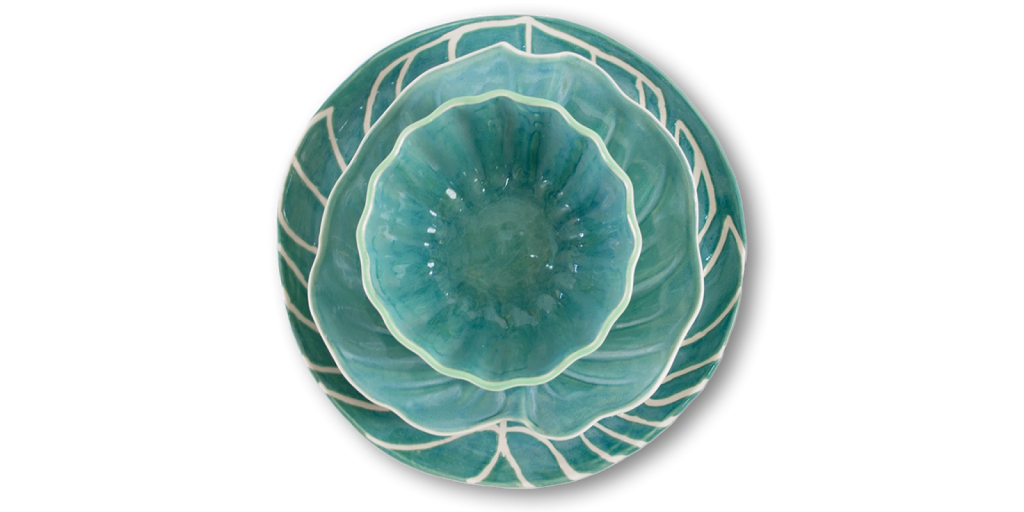 As famous chefs say, the way you present your food is as important as its taste. After all, you first relish its beauty with your eyes before diving in. And to ensure all your dinner parties are appreciated, you need the right tableware to do the deed. Having said that, these Jamaican ceramics are simply the best and also go well on a white or brown table. The Monstera leaf pattern adds a rustic quality, elevating your farmhouse experience.